VFA Recognizes Infrastructure Ontario with Award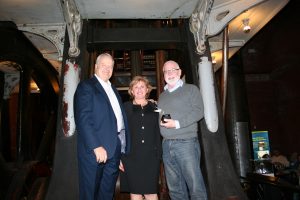 VFA Canada Corp., a provider of solutions for facilities capital planning and asset management, gave client Infrastructure Ontario its 2014 CapStar Award for the innovative application of software technology or business process to support facilities capital planning and management.
Infrastructure Ontario is dedicated to delivering some of the province's larger and more complex infrastructure renewal projects, on time, and on budget; managing one of the largest real estate portfolios in Canada and providing real estate services, such as asset management and property and land management. Infrastructure Ontario also provides the public sector and not-for-profit organizations with long-term financing to renew public infrastructure.
According to VFA, Infrastructure Ontario had a clear vision for its facilities capital planning program. The team required a reliable and efficient way of storing and analyzing information necessary for successful strategic capital planning. In 2009, it chose VFA to support the multi-year development of a comprehensive capital planning program. As a result, it now has a 20-year rolling capital project program, with long-term visibility and a short-term, three-year window in which to be proactive. Management is able to see future funding needs and the impact of insufficient funding with better-than-ever capital repair plans, forecasts and scenario models along with the ability to determine where best to invest.