Day 1: APWA Congress in Chicago
For more than 100 years, the APWA International Public Works Congress & Exposition has drawn thousands of public works professionals from all over the world. ReNew was on location in Chicago to cover all the goings on.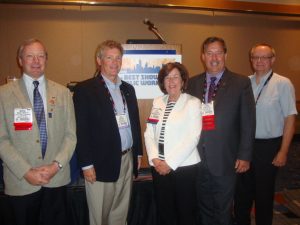 Darwin Durnie, president of the Canadian Public Works Association (CPWA), lead a morning session that updated delegates from across North America on issues and advocacy for infrastructure in Canada. He spoke of the important progress CPWA and member chapters have made (and continue to make) with the federal government to ensure long term infrastructure funding and the great work they are undertaking with partners like FCM, CSCE, CNAM, and others on the National Infrastructure Report Card and the Municipal Infrastructure Forum.
Darwin also touched on the pressing need and importance of asset management to help protect against climate change vulnerability in the wake of recent severe flooding in Alberta and Toronto.