Indian Summer
James Sbrolla travels to India to discover opportunities in the country's growing water, transportation, and municipal infrastructure sectors.
A land of extremes, India is an incredible market for some. For others, it's a place to avoid. With a population of well over a billion and a strong birth rate, India in on track to surpass China by 2030 and become the most populated country on earth.
"Development and construction is at an all-time high in India," says Indian trade expert and exporter Rajiv Bohra. Bohra works at Hindustan Inox, a manufacturer and exporter of stainless steel, and says he is feeling the pressure to satisfy local markets while also serving clients around the world. "Projects in India are a mix between local firms and international firms competing in a market that has no favorites."
Just as visitors to India encounter frustrating obstacles—three visits to disorganized offices just to get a Visa, for a start—to get to what India has to offer, Canadian firms will have to work hard to break into this competitive market. Russel Merz works out of Golder Associates' Delhi office. The Canadian consulting, design, and construction company has built up its presence in India. Merz says many foreign companies have struggled with entry approaches into India–whether to partner with a local firm, engage someone locally for entry support, start a small office presence on a trial basis, or to enter full force with a large investment. "Very few have lasted more than a few years, and of those, few are successful," he says.
Those that are successful, however, have been able to take advantage of the many opportunities across sectors, from transportation to municipal infrastructure, water, and technology.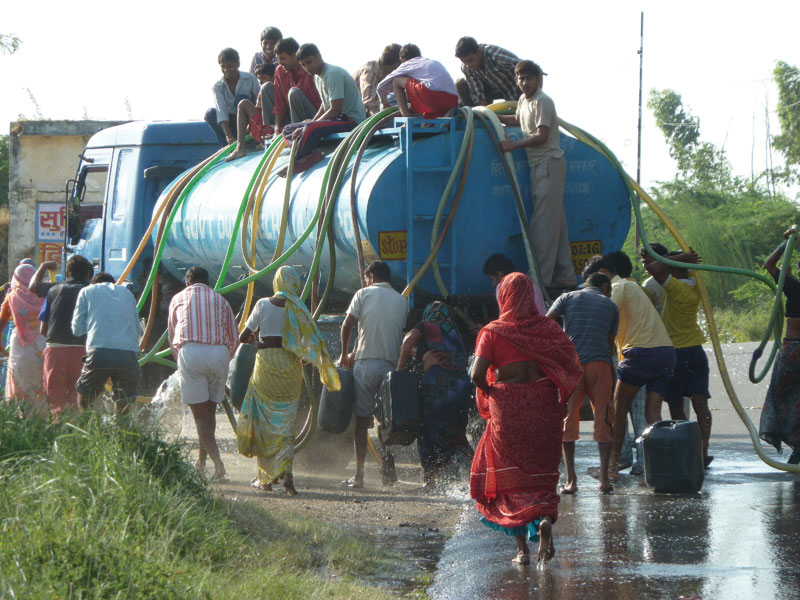 Poor availability and distribution of water in parts of northern India leaves many residents dependent on the potable water that's delivered once a week by tanker.
"The scale of most things in India is huge," says Merz. "There is a tremendous scope for infrastructure—rail, road, ports, power projects, and airports are being expanded and upgraded at a rapid pace and at a scale that is much larger than in Canada. With the rapid urban development occurring, there is also a large need for water and sanitation infrastructure."
India is not a small country and transporting a billion plus people is a big deal. The train system is old but works adequately. Rail has a place in the country's future transportation network, but there is clearly more opportunity in roads.
The current capacity for new road construction is 20 kilometres (km) annually. If a budget for road repair exists, it's not evidenced in the current condition of much of India's existing arteries. While the roads in Delhi are actually quite good, those in Mumbai and most of the rural areas visited are in a state beyond disrepair.
The Government of India's plan is to take the 20 km capacity to 200 km per year—the equivalent of taking a drop in the Pacific Ocean and making it a drop in the Indian Ocean. It might be a ten times proposition but it won't change much. To put this into perspective, the Taj Mahal is located in Agra, which is 200 km from Delhi, a four-hour-plus drive along a road shared with camels, horses, goats, and cows. This route is the capital city's link to one of the world's most famous tourist attractions that is visited by over five million people annually.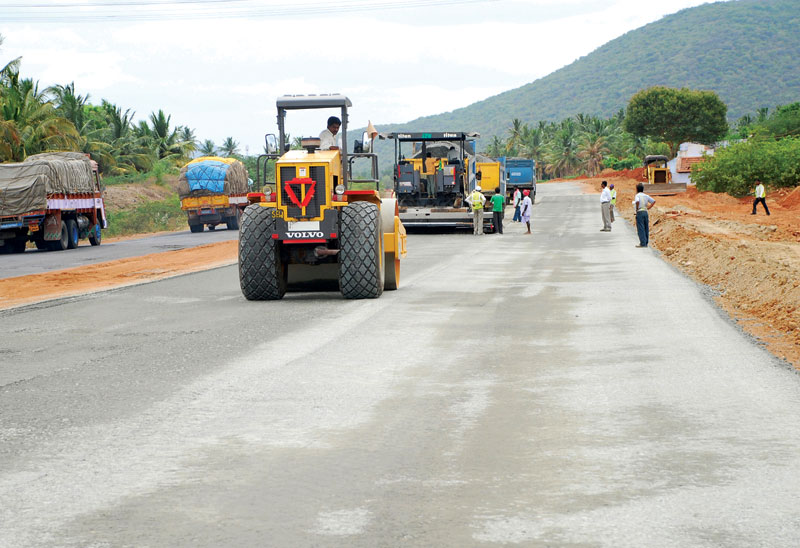 Although less than 1.7 per cent of the total network, National Highways carry more than 40 per cent of India's road freight traffic. This Reliance Infrastructure-developed National Highway in the southern Tamil Nadu state exemplifies the government's large-scale plan to expand highway width from two to four or six lanes.
Merz says there is a large number of transportation projects, but there are also opportunities in water, especially in rural areas. While transportation, water, and retail projects have slowly been changing the face of urban India, and there are investments pouring in, many rural areas are neglected on basic issues such as water provisioning, says Metz. "Health and sanitation are in need of attention. Essentially, the opportunities abound."
Energy is a big issue across the country. Regular power outages will only get worse as growth continues, so there are tremendous opportunities for new power generation and distribution systems. According to Unmesh Brahme with Mumbai-based Sustainability CXO, "Power infrastructure is inadequate to meeting India's energy needs and rehabilitation of communities affected and displaced by power projects are a major challenge. Developers and corporations are yet to evolve prudent social and environmental norms. Distributed energy platforms are not encouraged and centralized energy provisioning is falling well short of targets."
Brahme says that while policies that encourage the development of renewable energy infrastructure are in place, implementation is slow.
Like power, water is not always reliable in India. "Water is scarce and water infrastructure is even scarcer," says Merz. "I lived in an exclusive residential compound in Gurgaon, the high-tech city on the edge of Delhi, and still only had water supplied to my house for a few hours per day."
"India is not short of water, however half a billion people live in water-short areas and a tremendous amount of water is lost through leakage," says Consultant Sanmit Ahuja of United Kingdom-based ETI Dynamics.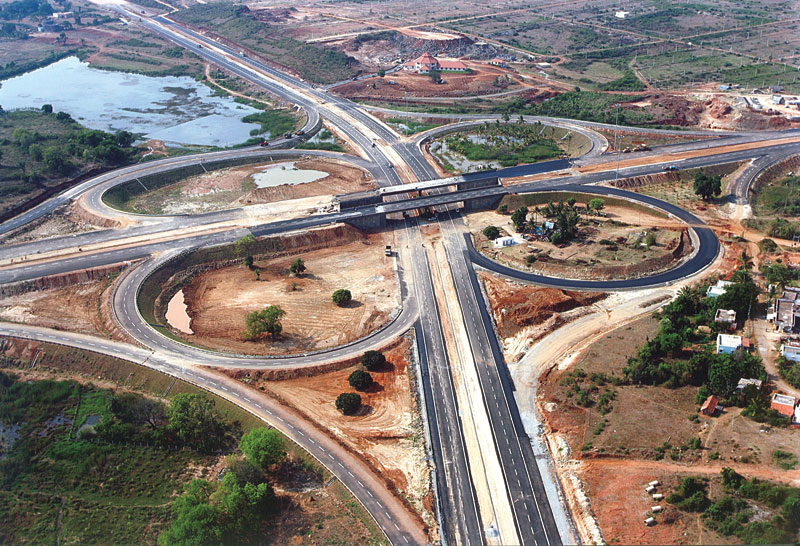 The Bengaluru Mysore Infrastructure Corridor is a four-to-six lane, tolled expressway that will connect the cities of Bengaluru and Mysore in the Indian state of Karnataka. The private asset is being built by Nandi Infrastructure Corridor Enterprises.
Ahuja sees India's latest attempt to clean up the Ganges River as a big opportunity for Canada. Over 500 million people (or 40 per cent of India's population) live on the banks of the 2,500 km river, which is currently subjected to over 12 billion litres of sewage per day—less than half of which is treated.
The University of Alberta and Ontario's Fleming College have already shown interest in opening Canadian centres focused on the Ganges project.
Merz says water and sanitation are key challenges for India. Water tables are dropping rapidly as most water supply comes from groundwater (a large percentage of Indian rivers are ephemeral, and only flow for a few months after the monsoon). Surface water supply generally comes from dams built in the 1960s and they have been filling with sediment over the past 50 years, so that their water storage capacity is dangerously low.
Merz says Canadian companies can be successful at introducing specific technologies and services in niche markets like water and sanitation—if they can navigate through the social and regulatory differences.
"It sounds a bit cliché, but doing business in India requires an understanding of the differences in business culture," says Merz. "It is very challenging to do work in India compared to all the other countries I have worked in. There are significant business culture differences in how the compulsory negotiations occur, agreements are reached, and work is conducted."
Merz says learning the business culture can't be undervalued. "I have worked in India for 20 years and am still learning lessons."
FOR A LISTING OF PROJECTS IN INDIA WITH CANADIAN INVOLVEMENT, VISIT CANADIANS AT WORK.
James Sbrolla manages a private equity fund and he is entrepreneur in residence at the Research, Innovation, Commercialization Centre. He has done trade missions through over 60 countries.